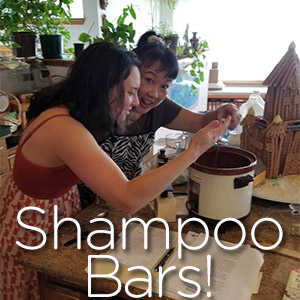 In an effort to reduce the volume of single-use plastic bottles we purchase, we made 150 shampoo bars for our New Years gifts this year. After 15 experiments, we finally made a batch that worked! One shampoo bar is equivalent to 3 shampoo bottles, so we are happy that we've eliminated 450 plastic bottles from ending up in the landfill or oceans. 
We hope that people love this idea as much as we do so we can make a dent in our plastic consumption.
If you want to try one, stop on by! Or you can buy from Lush (lushusa.com).