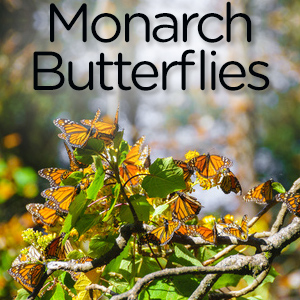 I love living in Santa Cruz because of the coastal redwoods, beaches, elephant seals, yacht harbor, and the Monarch Butterflies.
Last weekend, we visited Natural Bridges State Park to see the clusters of thousands of Monarchs hanging from the Eucalyptus trees – just a quick walk from the beach. How cool is it to live in one of the few places that the Monarchs migrate to each year?
If you get a chance to visit before February, it's a natural phenomenon worth seeing!  And you'll support California state parks in the process!