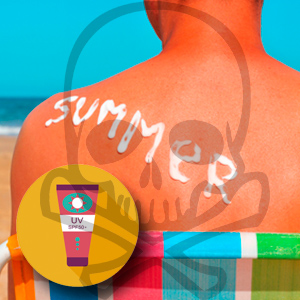 I've been so confused about sunscreen lately that I've just avoided dealing with it all together. I know that you can DIE from skin cancer and DIE from toxic chemicals used in sunscreens.
Recenly my doctor suggested that I get at least 10 minutes of sunshine WITHOUT SUNSCREEN to ensure that I get enough Vitamin D each day or take a supplement during overcast days and winter months.
Is your head spinning? Mine is!  I had a hard time wrapping my head around all of these concerns so I did a little research and found EWG's 2015 Guide to Sunscreens (Environmental Working Group; a nonprofit).  I like the way they list the manufacturer and product names to avoid as well as the ones to buy.  Easy Peasy!
So there are better ways to apply sunscreen than others (like don't use the spray ons!). There are chemicals that are carcinogenic. And the new alert is for sunscreens that have Vitamin A. I know this may sound counterintuitive because Vitamin A is supposed to be good for skin with its antioxidant properties (it's in so many cosmetics and lotions!) but using it while in the sun can cause damage to DNA and speed growth of cancerous tumors! Yikes! Who knew?