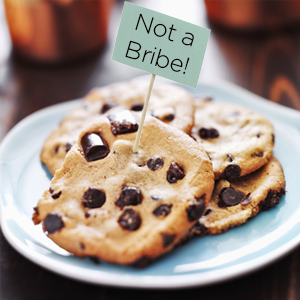 Let's face it - nobody likes Parent-Teacher Conferences. No matter how perfect your child is, you still feel like you're in trouble as you sit on the little chairs in hallway waiting for your turn to see The Teacher. You're at her mercy! Although you want to know how your precious is doing academically and socially, her pearls of wisdom may not be exactly what you are expecting to hear. So how can you make the best of it?
BE PREPARED!
Some teachers will send home a questionnaire for you to complete so they understand your child's family and extracurricular activities. I know this may seem like more work, but take the time to give as much information as you can. If you're worried that Joey doesn't write down all of his homework assignments or that he is having trouble understanding concepts in science, describe the circumstances. Teachers want to help and if you give them enough information, they'll offer good advice. But be careful to word your concerns so the teacher doesn't feel like you're blaming or attacking her. Many teachers deal with verbally abusive parents (parents aren't the only ones stressed out about Parent-Teacher Conferences!). You don't want to be one of those parents!
My advice: Take cookies!
If the teacher doesn't send home a questionnaire, fill out this form. Either way, make a copy for yourself and file it. Then send it in with your child at least a day before your scheduled conference to give the teacher time to read it. This way, your meeting will be more productive!