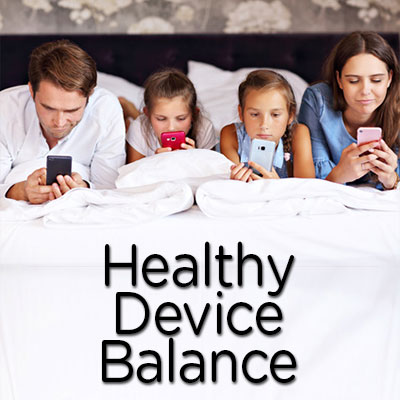 Concerned that your children are spending too much time on electronic devices?  Worried about how this might negatively affect their learning and even their health? Think that you can't do anything about it? It's time to rethink how we can use technology to enhance our children's and our own lives – not hurt them.
3 Tips to Implement NOW:
1) Set up specific times that are okay for cell phones, computer games, and other digital distractions. Be consistent!
2) Supervise device use. Install nanny software, check in to see what they're doing online, have all passwords to make sure they're safe.  It's your right and your privilege as their parent!
3) Organize activities where no devices are allowed. Getting exercise with the family promotes a healthy lifestyle.  Plan hikes, outings, and physical activities.
You'll probably notice that your kids will get better grades in school, be less anxious, and be happier.  And, you'll appreciate preserving family time again!