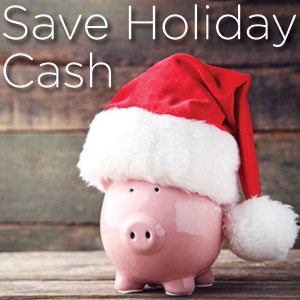 With the holidays here, and budgets bursting at the seams, check out this interesting blog on creative ways to save money. 
Whether you lower your credit card interest or sign up for Ebates, you're more likely to stay on track with your budget if you embrace a new system to save money BEFORE the holidays. 
Success begets success.  So even if you save $5 per month today, you're more likely to make smarter choices in other areas – saving you even more money. 
[Source]